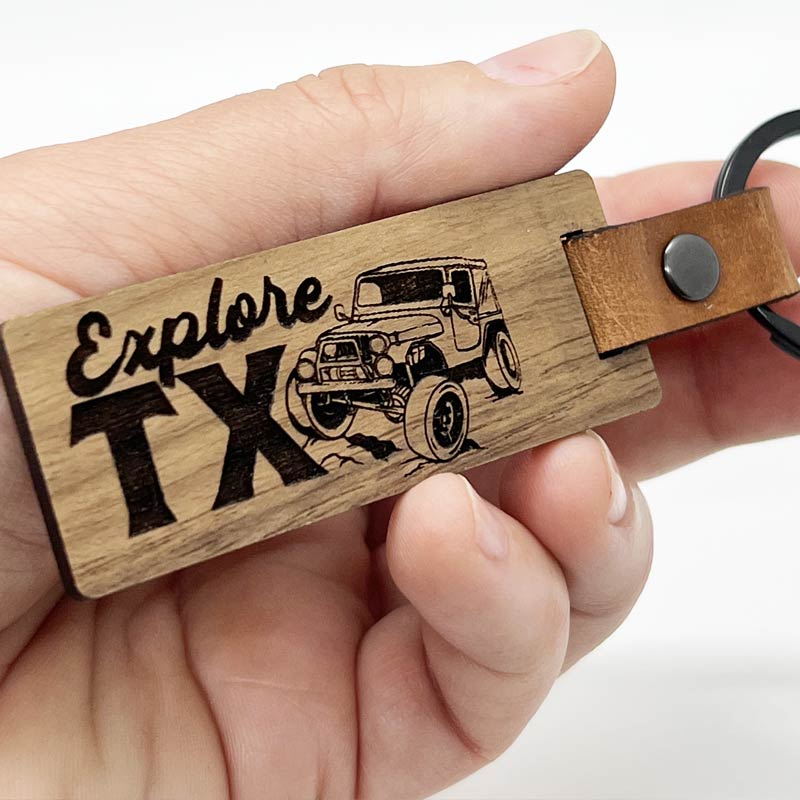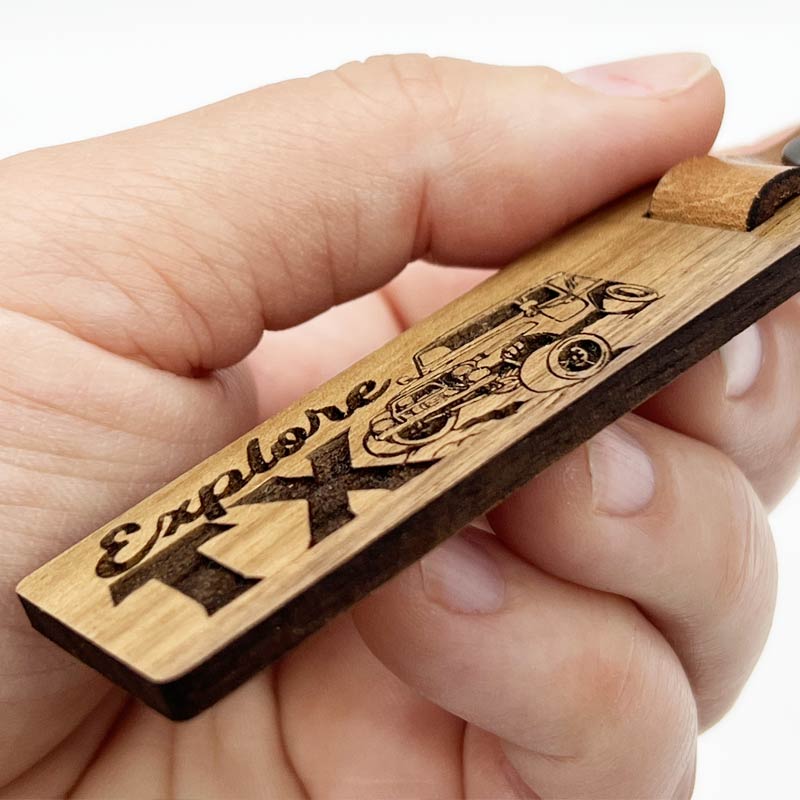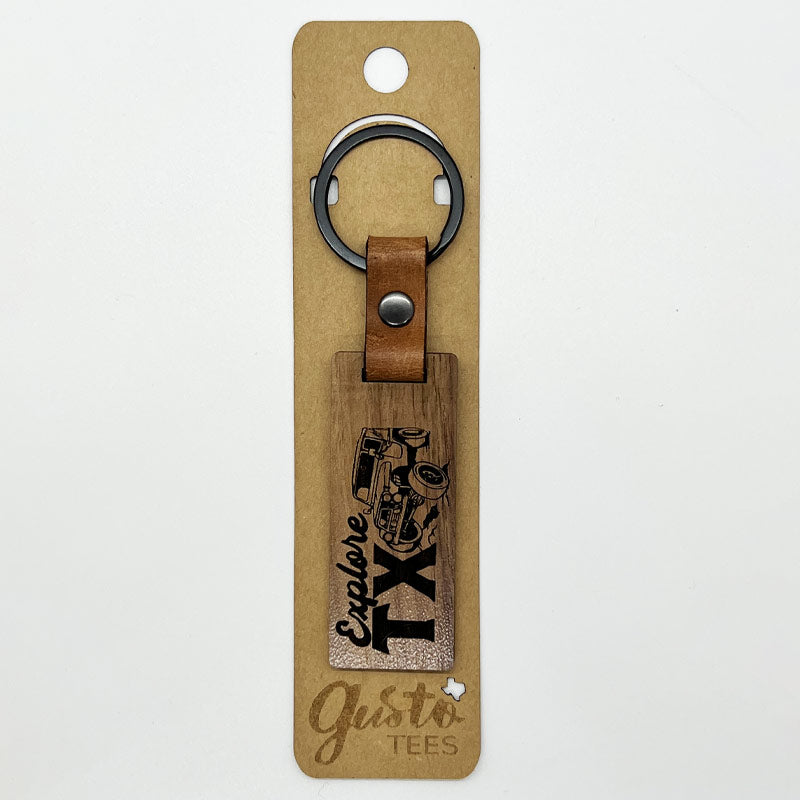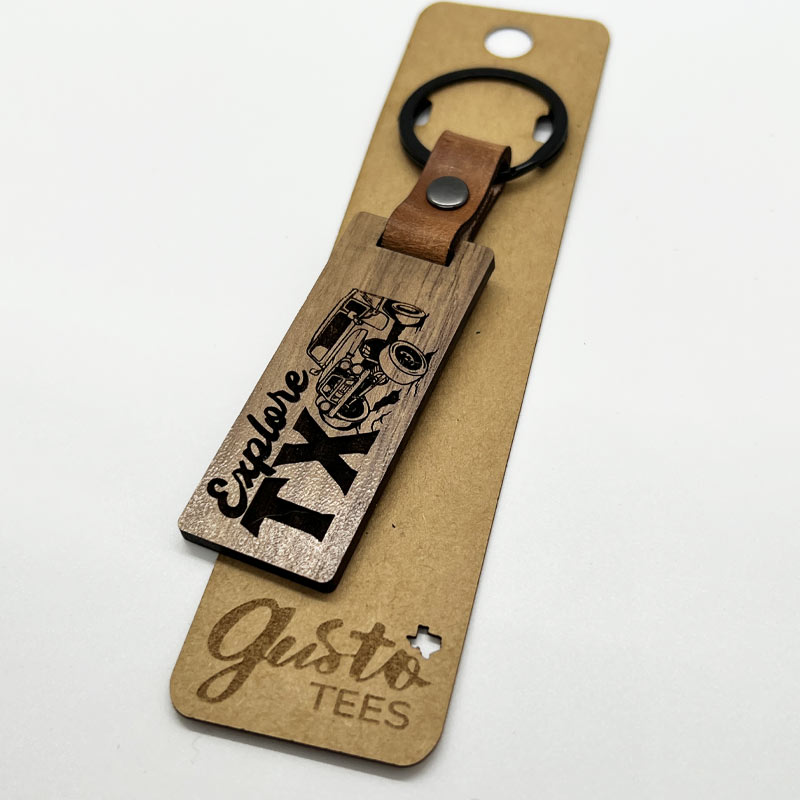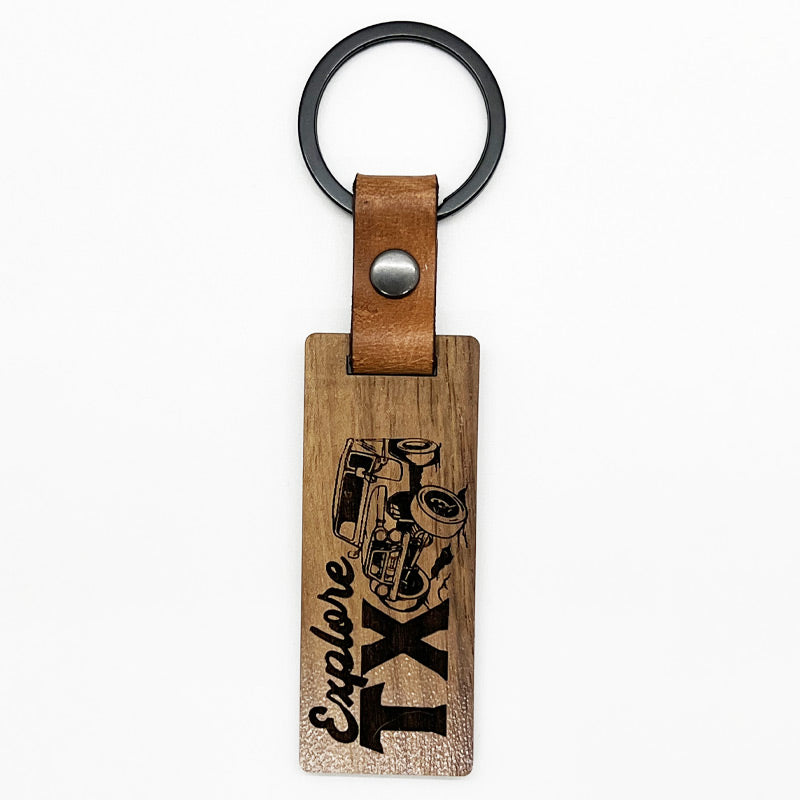 Explore Texas Walnut Keychain
---
Product details:
This Explore Texas Walnut Keychain is the key to a wilder adventure! Made from real walnut wood, it's perfect for your keys on a road trip to the Lone Star State. So, take the wheel and explore Texas in style!

Natural hardwood walnut with a semi-gloss finish makes this design look great straight out of the laser. These hardwood keychains are made of natural products, so each is endowed with a distinctive pattern and grain all its own, and no two keychains are alike.
Coaster details:
Walnut keychain Size: 1" W x 2.5" H
Material: Walnut / Veg tan leather
Thickness: 1/8"