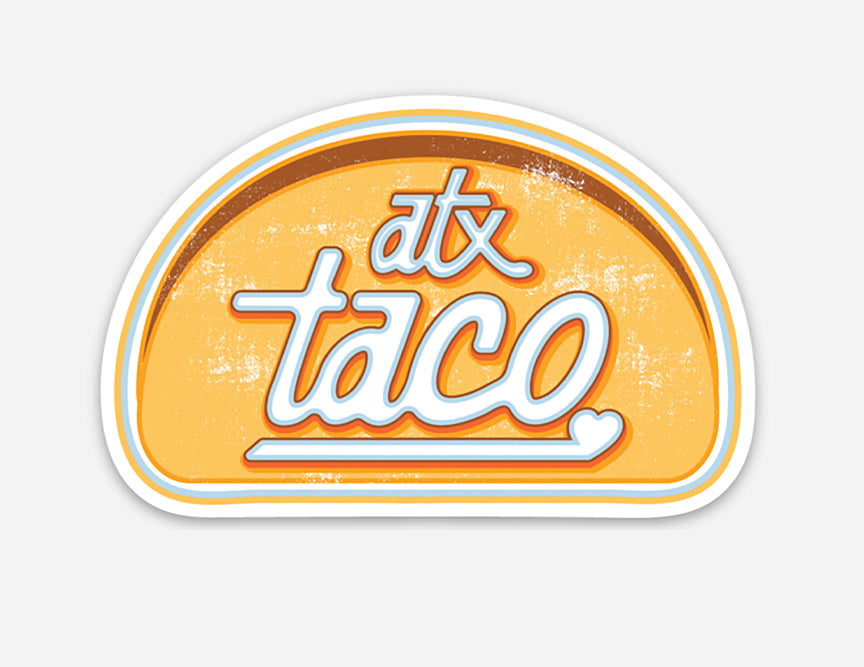 ATX Taco Sticker
---
product details:
Saddle up for some serious fun with our ATX Taco Sticker! This sassy little sticker is ideal for Austinites with a hankerin' for tacos. Whether you're heading out for a night on the town or just want to show off your Texas pride, this sticker has you covered! ¡Viva tacos! (And ATX, too).
Perfect for windows, bottles, cups, or anything that you want to give a unique look. Made from a durable vinyl with a laminate that protects your stickers from scratching, rain and sunlight.

sticker details:
3" x 1.94" / durable vinyl with laminate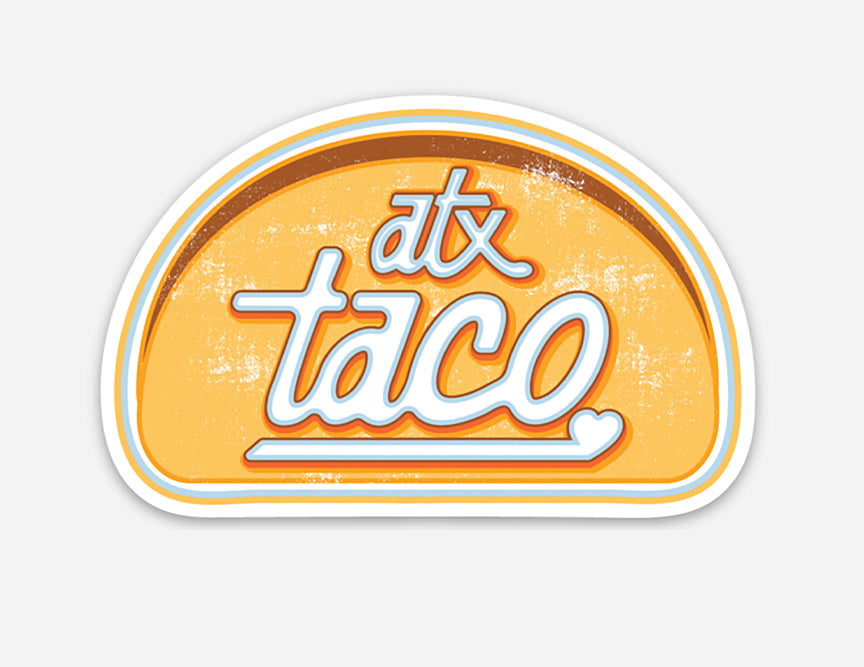 This product has no reviews yet.